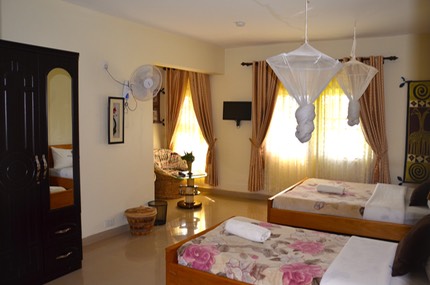 Sunset Entebbe is housed in a charmful old colonial-style building, located in a desirable suburb of the town, only a few minutes drive from the International Airport, conveniently situated near, but away from, the Entebbe-Kampala road. 
This very quiet guest house and hotel is ideally suited for business and recreational traveller's seeking accommodation before and after their travel within Uganda. 
The hotel is in a serene environment, with a large planted gardens where you will have only the sounds of bird calls to distract you. There is a parking area with 24 hours security present.
There is free wire-less internet.